The MAXXeGUARD high security shredder is the world's first mobile, low-noise shredder that can be used in every office environment to destroy a wide range of digital media quickly and 100% securely.
The shredder specification offer you a high-quality destruction.
The MAXXeGUARD features are:
Cutting length adjustable from 70 mm up to 1 mm to be fully compliant with the highest security level government and military requirements.
Capable to reduce to the highest security levels (smallest achievable average particle size: 12.05 mm2)
Extremely user-friendly and easy touch screen operation.
Mobile
Very low noise operation (< = 55dB)
Works in an office environment (230 V, 50 / 60 cycles, 13 Amp)
Castor wheels and fitted brakes to enable swift moving between various workplaces. 
Virtually no dust or emissions during processing.
Dimensions:  1.6 x 0.65 x 1.4 m (L x W x H)
Destroys digital data carriers such as Hard disks, hard drives, SSD's, backup tapes, USB's, CD's, DVD's, floppy disks, PDA's etc.
A 15 disc auto loader for increased ease of operation and productivity. Thanks to the loader, the MAXXeGUARD works autonomously, which saves you time and means you don't need to call in an in-house employee to load it for several hours.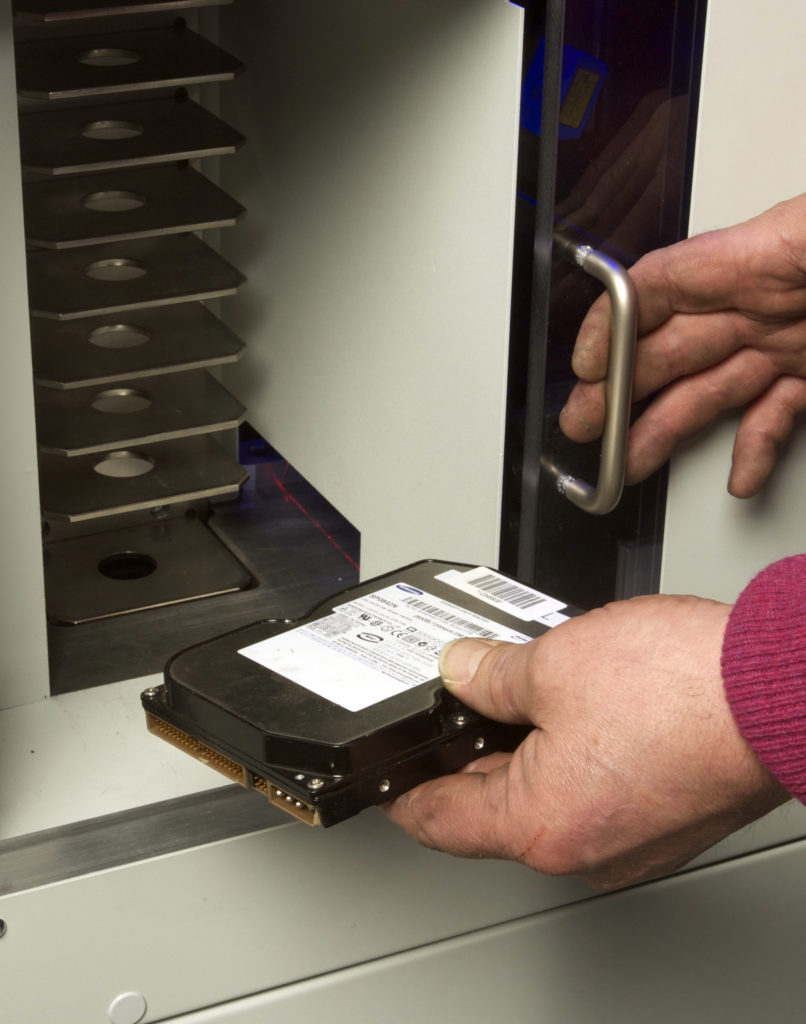 Your MAXXeGUARD can be equipped with:
A proof of destruction package for true accountability of proper disposal.